Sefco Export Management Company, Inc. Overseas Moving Specialists Heavy Equipment Shipping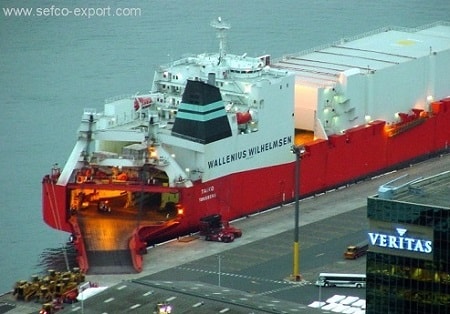 Sea Shipping Rate Request
international freight forwarding
ocean shipping specialists | seashipping.us
Shipping Rates
request a free rate quotation

---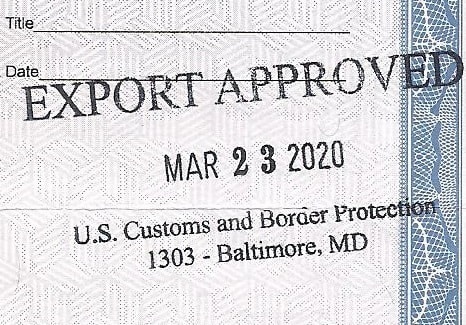 ---
Sefco is OPEN and available to help arrange your international shipment. Our ocean carriers are operating but with schedules adjusted to the fluid world situation. Ask us for rates and guidance.
---
Our LCL export ocean carriers can offer DIRECT service to many destinations, avoiding bottlenecks at transhipment ports. Look for our latest advisories posted on our web site, and contact us directly.
Sefco can handle your
international shipment
regardless of size,
origin or destination.

* Ro/Ro ROLL ON ROLL OFF VEHICLES
* H/H HEAVY EQUIPMENT SHIPPING
* LCL LESS THAN CONTAINER LOADS
* FCL FULL CONTAINER LOADS



Contact us to confirm our Best Rate


About our foreign freight forwarding service
Worldwide Cargo Shipping Services
www.sefco-export.com
Personalized
Export-Import
Shipping Services

For Private Individuals

Ship Personal Property
Customized Export-Import support
Find sensible solutions

Worldwide Service

Lessen risks, with
reliable information,
sound guidance,
honest advice.

Know before you go.

Be Prepared

Dependable Origin/Destination Agents,
reliable sea/land/air carriers, at your service.
Ro/Ro & Ocean Container Shipping



USA to West Africa Shipping
Serving these West Africa Ports: Lagos Cotonou Lome Tema Dakar Abidjan Bunjul Conakry Libreville Pointe Noire Takoradi Luanda Monrovia Bata Malabo Freetown
---
Featured Destination Customs Agent
Lagos, Nigeria
---
Click here for
Lagos Nigeria Shipping Rates
Sea Shipping Services
Trucks, Buses, Vehicles
Special Rates from Houston & East Coast to
Central & South America via
Santo Domingo, Dominican Republic

We Ship from the USA
Serving Ports Worldwide

---

Roll-on/Roll-off Shipping Service
From these US ports: Newark, Baltimore, Jacksonville & Port Everglades to the Dominican Republic, Central America & South America

---

Accepting bookings for all types of cargo for the following destinations


Santo Domingo, Dominican Republic
Suape, Brazil
Rio de Janeiro, Brazil
Santos, Brazil
Zarate, Argentina (with connections to Montevideo, Uruguay & Asuncion, Paraguay)
San Antonio, Chile
Iquique, Chile
Callao, Peru
Esmeraldas, Ecuador
Balboa, Panama
Caldera, Costa Rica
Corinto, Nicaragua
San Lorenzo, Honduras
Acajutla, El Salvador
Puerto Quetzal, Guatemala

---

Book now with Sefco Export for the next Roll-on/Roll-off sailing to South & Central America

---

Roll-on/Roll-off ocean service
is available using all major carriers, to practically anywhere in the world.
Let us know where you need to go.

---
First time international shipper?
---
Be prepared.
---
Find out...
"How to, and How much?"





Benefit from our Export-Import Expertise

Receive expert guidance on
Export-Import carrier selection,
Port routing, Local services at origin/destination.


---
For International Shipping Rate Requests:
Confirm
the Price

Step 1) Provide your Cargo Info




We will send you a quote confirmation.
Please review our information and let us know.

---

Thank you in advance, for your interest!
International Cargo Shipping Services
Enter our Secure Website for More Information
---
Online guides for New Shippers


Commerce & Trade > Brazil > Uruguay
---
See Important Advisories on Pandemic impacted services
---

Click Read to Read This COVID-19 Advisory
---

Sefco Export Management Company, Inc.
1 Ascan Avenue, Forest Hills, NY 11375
Tel: 718-268-6233 Email: info@sefco-export.com

Celebrating over 30 Years in the
International Shipping Business
Federally Licensed - FMC OTI Lic. No. 020644F, Bonded & Insured
international freight forwarders
World Wide Shipping Agents

---
Request a Rate Quotation
Site Map
---
ocean shipping specialists | seashipping.us